Racchetta Dunlop Biomimetic Pro GTX 130 - DAVIDE BIANCHETTI
DETTAGLI:



| | |
| --- | --- |
| Categoria: | Racchette |
| Marca: | Dunlop |
| Peso: | 0,50 KG |
| Codice: | RA011 |
| Prezzo di listino: | 179,00 € |
| Prezzo Store: | 109,99 € |
| Scala sconti: | Vedi dettaglio prezzi |






| | | | | |
| --- | --- | --- | --- | --- |
| Mettine | | nel carrello | | |





DESCRIZIONE:
The Dunlop Biomimetic Pro GT-X 130 squash racket is ideal for advanced players seeking an enhanced performance frame based on Dunlop's best selling Pro racket. The racket has a widened throat area and long handle which combine to deliver the ultimate in head-light pro player feel, manoeuvrability and control. This is the most used racket on the PSA World Tour.
The racket is constructed with graphite and features Dunlop's new Biomimetic technology. HM6 Carbon enhances racket feel; Aeroskin technology reduces aerodynamic drag making the racket faster through the air and the Gecko-Tac grip gives ultimate control in all conditions.
SPECIFICHE TECNICHE:

| | |
| --- | --- |
| TECNOLOGIA | Biomimetic |
| PESO | 130 gr |
| BILANCIAMENTO | Head Light |
| SUPERFICIE | 470 cm² |
| CORDE | Dunlop Precision |
| PATTERN CORDE | 14x18 |
| TENSIONE CORDE | 20-30lbs / 9-14kgs |
TECNOLOGIE:
Nature and its organisms have evolved over millions of years to become highly optimised and efficient in their chosen environment. The concept of Biomimetics is the study of nature and the natural world to inspire the design of engineering solutions and cutting edge technology. Application of Biomimetic design can be seen in a diverse range of different industries from wing design on aircraft, to design of high speed bullet trains and advanced structural engineering. Sporting examples include the super strong crash cells in Formula 1 cars inspired by honeycomb and hydrodynamic swimsuits inspired by shark skin. Dunlop has taken this concept to inspire 3 new racket technologies, creating the ultimate range of performance rackets.
Aeroskin is inspired by the skin of the most highly evolved marine predator, the shark. Its streamlined body is covered in microscopic riblets which create localised turbulence which in turn reduce drag. This allows the shark to slice through the water with more speed and strike with more power. Like the shark, Aeroskin uses a unique textured skin strategically applied to the surface of the racket which helps to smooth airflow around the racket to reduce aerodynamic drag. This makes the racket quicker through the air to generate enhanced power, improved maneuverability and allow faster reaction time. Aeroskin reduces aerodynamic drag by up to 25%* for increased racket speed and power.
HM6 is inspired by one of the strongest most efficient structures in nature, Honeycomb. Its complex mass of hexagonal cells creates an incredible strong lightweight structure that's up to 95% air to naturally absorb impacts whilst maintaining its shape. Using a revolutionary new manufacturing process, Dunlop has taken high modulus carbon fibres and engineered them into a hexagonal structure. The HM6 Carbon material is placed between layers of Aerogel enhanced carbon to create an incredibly stable construction. HM6 Carbon is so effective because a hexagon is made up of 6 equal sides. When this construction is applied to a racket it means the unwanted racket frequencies are absorbed and distributed evenly, giving enhanced racket feel and minimal energy loss which equals maximum energy return. HM6 Carbon reduces racket frequency and vibration by up to 10%* for ultimate energy return and feel.
Gecko-Tac is inspired by the pads on the foot of one of nature's most highly evolved species, the gecko. The nano-scopic surface of the gecko's foot gives it the ability to stick upside down on any surface, in any condition. Like the Gecko's foot our incredible new surface treatment technology provides superior levels of grip in any condition. The smooth tacky surface is also perforated which helps wick away excess moisture ensuring you never lose control. Gecko-Tac grips provide better control, precision and comfort, whatever your level of play. Gecko-Tac technology provides up to 50%*w more grip and tack than previous Dunlop technology, giving greater control, feel and precision.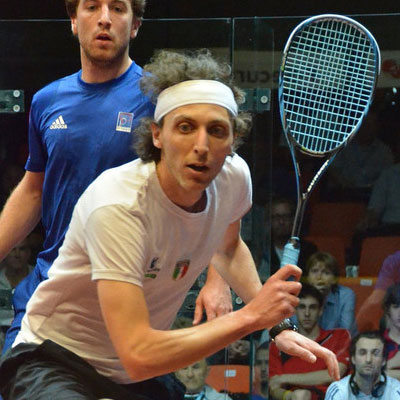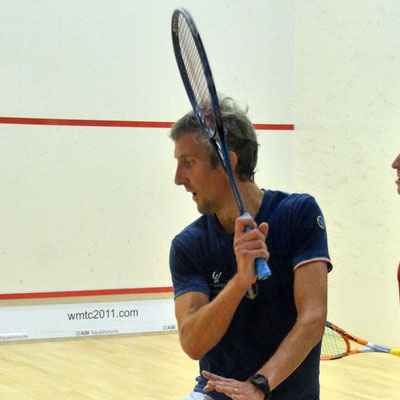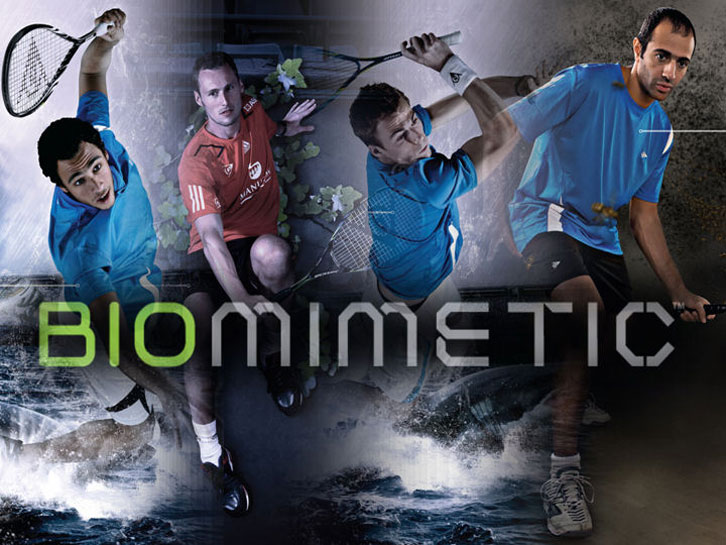 PRODOTTI CORRELATI:
---
NOVITÀ COMMENTI:
I commenti sono disponibili per tutti gli utenti con account Facebook, per tutti i Clienti dello Store di SQUASH.it e per i Giocatori registrati. Sei un giocatore di Squash? Richiedi i tuoi dati!
Scrivi un commento!
Nessun commento attualmente presente.
---